A new food concept in The Glen Shopping Centre
Without flying to Sydney Fish Market or travelling to the South Melbourne Market, you can enjoy quality sashimi, delicate sushi rolls, oysters, lobsters and sashimi platters under one roof at Maguro Bar. The tongue-in-cheek nautical decor and open shop design encapsulate the excitement for the shoppers at The Glen Shopping Centre in Glen Waverley.
High-grade Sashimi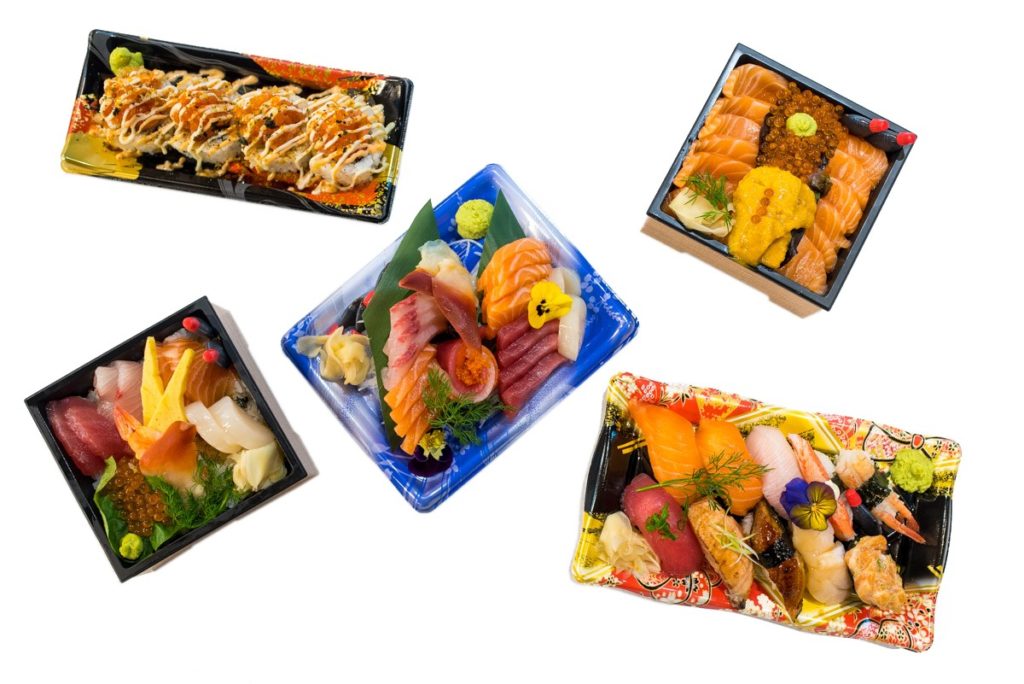 Our chefs have many years of experience serving high-grade sashimi cuts with beautiful presentation. We serve pristine and fresh sashimi carved daily including tuna, salmon, kingfish, king salmon, salmon belly, toro as well as a different variety of exquisite nigiri packs, Chirashi Sushi and Kaisan Don.
Freshly Shucked Oysters
The popular seafood bar provides a selection of seafood including Tassie Jumbo Oysters, Sydney Rocks Oysters, Coffin Bay Oysters, lobsters and Alaska King Crab, etc. You will be astonished by the size of our Jumbo Oyster and we are the exclusive seafood shop in Melbourne supplying these Super Jumbo Oysters. Our chef can shuck an oyster in front of you in 3 seconds or you can buy the unshucked oysters to keep the freshness.
Valuable Sushi Sashimi Platters
The sushi sashimi platters are an excellent choice for event catering, birthday party or even just a casual lunch or dinner with the family at home.
Exquisite Sushi Handrolls
Apart from our popular platters, our signature dishes include spicy salmon volcano uramaki, rainbow roll uramaki, special California handrolls, panko prawn & calamari handrolls and the salmon and tuna sashimi handrolls. Vegetarians and the little ones can try the tamago (egg) nigiri and inari sushi.